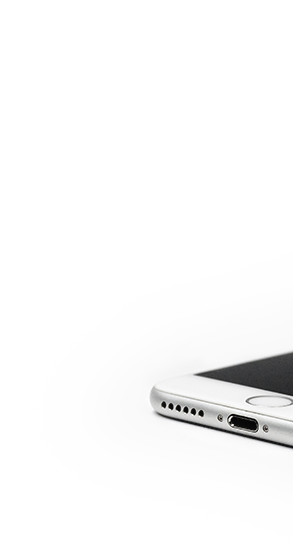 Damage, what now?
Damage,
what now?
No need to worry! Accidents happen. We will solve your problem as quickly as possible. We will do our best that you have as little inconvenience as possible and will get to enjoy your item soon again.
Email us
Do you prefer contact by email? Please fill in the contact form. We will contact you no later than the next working day.
Thanks!
It's this simple

Make a damage claim
Call 010 – 206 86 86 (NL & ENG) 078-483793 (FR) and report your damage (Mo to Fri, 8.30 a.m. – 6 p.m.). Please have your policy or certificate number ready when you call.

Assessment of damage claim
To be able to assess your claim, we need the following from you: your damaged item, without chargers and the like, and a statement signed by you explaining the cause of the damage.

After the repair of your item
Did your item get repaired? Then you will either receive it at home or will have to pick it up in the shop. If your old item could not be repaired, you will receive an equivalent (purchase value) new item from us.
PLEASE NOTE: There is a policy excess applicable (see policy conditions) and not all damage is covered.
Frequently asked questions
Yes, there is an excess applicable for each individual claim.
+
-
Should I make a backup?
It is always wise to make a backup, the repair centre does not do this.
+
-
Where can I find my IMEI number?
The IMEI number can be found behind the battery of your item, on the purchase invoice or on the box in which you received the item. If you need the IMEI number of your mobile phone, enter *#06# and click on call. The IMEI number will then appear on your screen.
+
-
How can I make a claim when I am on holiday?
If you are on holiday, go to an authorised repair centre and send us the quote. Our damage department will assess it. If approved, you can send us the proof of payment. We will then reimburse you within 14 working days.
+
-
What will happen to my old item if I receive a new one?
Your old item will be disposed of in an environmentally friendly way.
+
-
The repair was not carried out properly. What do I do now?
All repairs that are carried out will be guaranteed for 3 months. Within that time you can submit a new claim.
+
-
Can I borrow a device?
Our package does not include a service for loan devices.
+
-
How can I make a claim?
You can contact us by telephone Monday through Friday, between 8.30 a.m. and 6 p.m., on 010-2068686 (NL & ENG) or 078-483793 (FR). We are here for you every working day. Please have your policy number and item ready when you call.
+
-
What is covered by the warranty?
It is actually very simple. If you are still in the warranty period and there is no demonstrable reason for the breakdown of your item, it will be covered by the warranty and you can take it back to the shop. If during the repair it emerges that the warranty will not cover it, it will be treated as damage. In this case you will only pay the excess.
+
-
My item cannot be repaired. What next?
We will contact you as soon as possible. You will receive a replacement item, which will be equivalent (purchase value) to your old item.
+
-
How can I request the status of my repair?
If you call us on 010 - 206 86 86 (NL & ENG) or 078-483793 (FR) we can inform you about the status of your repair. Please have your CT number ready when you call. This will help us serve you more quickly and efficiently. You will receive your CT number immediately after submitting your claim. You can find the number in the claim confirmation that you have received by email.
+
-
How can I turn off the Find My iPhone feature?
You can turn it off from your phone by going to 'Settings' -> 'iCloud' -> 'Find My iPhone'. Here you can turn the feature on or off. For this you will need the password of your Apple ID. Is your iPhone no longer working? Then you can also remove the device from the Cloud via www.icloud.com.