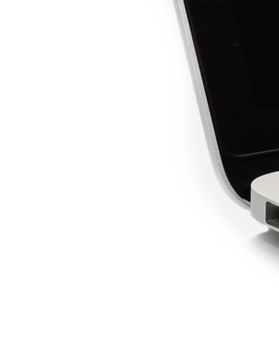 Frequently Asked Questions
Frequently
Asked Questions
If you have a question, you will obviously want to solve it as soon as possible. We have therefore listed the most common questions for you with their corresponding answers. Hopefully this will help you on your way. If your question isn't listed, you can always call or email us.
Insurance
Yes, there is an excess with each individual claim.
+
-
How can I submit my claim on holiday?
If you are on holiday, go to an authorised repair centre and send us the quotation. Our Claims Department will assess it. If we approve it, you can send us your receipt. We will then refund the claim to you within 14 working days.
+
-
What is covered by the warranty?
It's actually very simple. If you are still in the warranty period and there is no demonstrable reason for your product to fail, then it is covered by the warranty and you can take it back to the store. If during the repair it appears that it isn't covered by the warranty, it will be treated as a claim. In this case, you only pay your excess.
Claims
+
-
Where can I find my IMEI number?
You can find the IMEI number behind your product's battery, on the purchase invoice or on the box in which you received the product. To view the IMEI number of your mobile phone, enter *#06# and click on Call. The IMEI number will then appear in the display.
+
-
Do I need to make a backup?
It is always wise to make a backup as this is not done by the repair centre.
+
-
What happens to my old product if I receive a new one?
Your old product will be destroyed in an environmentally friendly way.
+
-
The repair wasn't carried out properly. Now what?
You always have a 3 month warranty on your repair. Within that time you can submit a new claim to us.
+
-
How do I file a claim?
You can call us Monday to Friday, between 8.30am and 6pm, on +31 (0)10 206 86 86. We are at your service every working day. Keep your policy number and product handy.
Our package does not include a lending service.
+
-
My device can't be repaired, what now?
We will contact you as soon as possible and you will receive a replacement device, similar to your old one.
+
-
How can I check the status of my repair?
Call us on +31 (0)10 206 86 86 for detailed information on the status of your repair. Keep your WRMA number or SO number handy, so we can help you quickly.
Theft
+
-
How do I file a theft claim?
You can simply call us from Monday to Friday, between 8.30am and 6pm on +31 (0)10 206 86 86. We will then help you to submit your claim. Please have your policy number and IMEI number at hand. Your policy number can be found on your policy schedule or on your bank statement under the mandate number. Your policy number can also be found under the WEB number. Your mobile phone's IMEI number can be seen immediately when you call *#06#. The IMEI number will then appear in the display.
+
-
How do I turn on Lost Mode?
You can switch on Lost Mode or lock a product by logging in with your Apple ID (which you use for iCloud) under 'Find My iPhone'. You can go there by clicking here. Then, in the 'Devices' list, tap the device you want to locate or lock. If you have activated 'Family Sharing', your family's devices will be displayed under their names. Under 'Actions' you will see the following options: 'Lost' or 'Lock'. Then follow the on-screen instructions.
Yes, there is an excess with each individual claim.
+
-
Do I have to block my SIM card?
Yes, it is very important that your SIM card is locked by your provider as soon as possible. This prevents the risk of abuse. Below you will find the telephone numbers of the most common providers:

KPN: (0800) 0105
Tele2: (0800) 2199
Simpel: (0900) 1418
Telfort: (0900) 9596
T-Mobile: (0800) 8104
Ziggo: (0900) 1884
Youfone: (0900) 6983663
Vodafone: (0800) 0094
Hollandsnieuwe: (0900) 0324
Ben: (0900) 0401405
Simyo: (0900) 8090
Policy conditions
+
-
How can I cancel my policy?
You can do this by contacting us by telephone. You can cancel the policy every day after the minimum term of 3, 12 or 36 months, with a notice period of one month.
+
-
How long does the insurance last?
The insurance runs for a maximum of 60 months.
+
-
Can I switch to more comprehensive insurance?
It is possible to change the cover of the insurance taken out after the date of purchase. Please note that the monthly premium costs will also change.
+
-
I bought a new device, but I already have insurance. Can I transfer my insurance to this new device?
We can immediately take out a new policy for you and stop your current insurance.