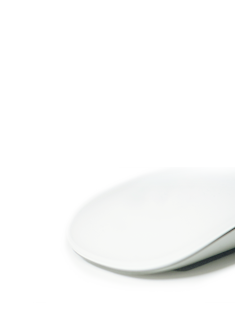 Privacy Statement
Privacy Statement
At Harmony, you can rest assured that your personal data is in good hands. More information? Please read the privacy statement on this page.
Introduction
Harmony considers it important that you know how we handle your personal data, so that you can be confident that your data is in good hands with us. When we use your personal data, we adhere to all applicable rules, such as the General Data Protection Regulation (GDPR) We also adhere to the Code of Conduct for the Processing of Personal Data by Financial Institutions, in which the rules of the GDPR have been elaborated for banks and insurers.
What do we use your personal data for?
We ask our customers for personal data, which we use for the following purposes
• Processing your request
• Concluding a contract
• Preventing and combating fraud
• Legal obligations
• Newsletters and mailings
• Improving Harmony's services
• Offering our services through one of our partners, such as purchasing our product or carrying out a repair
What personal data do we process?
1. Basic information
To take out an insurance policy, we need at least the following basic information from you:
Name
• Address
• City
• Country
• Email address
• Telephone number
• Bank number
• Gender
• Date of birth
In order to be able to link the correct insurance policy to your product, we also need product-related data such as the IMEI number of your device or the serial number of your laptop.
We record contact times
Contact between you and Harmony can be by telephone, via internet, email and/or social media (Facebook and Twitter). A lot of information is also exchanged through letters and forms. The personal data we receive from you or the social media party, such as name and address details, can be used, for example, to answer your questions and to improve the quality of our services.
We record phone calls
If you call us or if we call you we may record the phone call. We do this to train and coach our employees in order to improve the quality of our services. In addition, we record the conversations in order to be able to play back what we agreed with you. It also helps us to carry out analyses so that we can better organise our information provision. Recorded phone calls are deleted after no more than 180 days.
We use cookies on our website www.harmony.nl
Cookies are small text files that are automatically placed on your computer, tablet or mobile phone when you visit our website. There are different types of cookies. We always place functional cookies, which ensure the proper functioning of our website. For other cookies (such as tracking cookies), we first inform you where you can disable them. If you continue to browse our website, these cookies will be placed. We use the data we obtain through these cookies to send or show you offers and advertisements that suit you. Don't want us to use cookies? You can disable and delete cookies in the settings of your internet browser. You can only do this yourself because cookies are stored on your computer. You can find out how to adjust your cookie settings in the 'Help' function of your browser.
Google Analytics
This website uses Google Analytics, a web analysis service provided by Google Inc. ('Google'). Google Analytics uses so-called 'Cookies', which are text files placed on your computer, to help the website analyse how users use our website. The information generated by these cookies about your use of our website is usually transferred to a Google server in the US and stored there. In the event of IP anonymisation, as on this website, your IP address will be transmitted by Google in an abbreviated form within the member states of the EU and in other states with treaties within the European Economic Area. Only in exceptional cases will the IP address be completely transferred to a Google server in the US and shortened there. Google will use this information on behalf of the operator of this website for the purpose of evaluating your use of the website, compiling reports on website activity for website operators and providing other services relating to website activity and internet usage to the operator of this website. The IP address provided by your browser for the purpose of Google Analytics will not be merged with any other data held by Google. You can prevent the storage of cookies by means of an appropriate setting in your browser software; we would like to point out that in this case, too, you can make full use of all the functions of this website. You can also prevent Google from collecting and processing the data collected by the Cookies such as the data related to your internet usage (including your IP address) by installing a browser plugin available at the following link: http://tools.google.com/dlpage/gaoptout?hl=nl. On this website, Google Analytics is extended with the code 'gat.anomyzeIp();', to ensure an anonymous arrangement of IP addresses.
What are your rights?
Would you like to access or rectify your personal data?
We are happy to help you as best we can. It is important to have the right information, which is why we like to keep your data up to date. If you would like to know if all the information we have about you is correct, please send us a request to the address below or contact us via the contact form. You will receive an overview of your data within 4 weeks. Is there any inaccurate data in our overview? Just let us know, and we'll update the data.
Our address is:
Harmony
Policy Administration Department
Postbus 21460
3001AL Rotterdam, The Netherlands
Would you rather not receive information about our products and services?
We may also use your personal data to inform you about our products and services that may be of interest to you. Would you prefer we didn't? Please contact us via the address below or via our contact form.
Our address is:
Harmony
Commercial Department
Postbus 21460
3001AL Rotterdam, The Netherlands
Security of your personal data
Your personal data is well protected
Protection of your privacy is important. For you, and for us. We handle all personal data with the utmost care. Only employees who need to be able to view your data for your insurance, have access to your personal data. We have also taken measures to ensure that you can safely visit and use our site. With these measures we prevent misuse of data. That's why we've also secured our systems and programs well.
We treat special categories of personal data ('Special category data') with extra care
We do not process special category data such as medical and criminal data.
Retention period of your personal data
Harmony retains your personal data for as long as it is necessary for the purposes mentioned above or to comply with the legal obligations (relating to storage and otherwise).
Do you have any questions?
If you have any questions about the way we handle your personal data, please contact the Harmony Privacy Manager. Send an email to privacy@harmony.nl. Or send a letter to:
Harmony
Attn: Privacy Manager
Postbus 21460
3001AL Rotterdam, The Netherlands
We may amend our Privacy Statement
If there are new developments regarding business activities or if something changes in the law or jurisdiction, we may amend our Privacy Statement. This Privacy Statement was last amended on 24 May 2018.